Club Marine Insurance

Club Marine's Pleasurecraft Insurance cover gives you complete peace of mind and protection to safeguard your boating lifestyle.
It includes items that some other insurance providers may offer as add-ons at an additional charge. At Club Marine, we go the extra distance to give you and your boat specialised insurance to protect your boating lifestyle.
These items include:
Accidental loss, damage, fire and/or explosion and theft to your boat
Cover for liability to other people, including death or injury, and damage to their property
Club Marine Assist – 24 hour emergency assistance and personal service on and off the water
Choose between agreed or market value policies if your boat is less than 20 years old
Always there for you with 24/7 claims assistance
Cover for the discharge and escape of fuel, lubricant and sewage from holding tanks on your boat of up to $500,000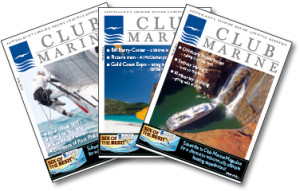 Also available is your personal copy of Club Marine Magazine – Australasia's leading marine lifestyle magazine.